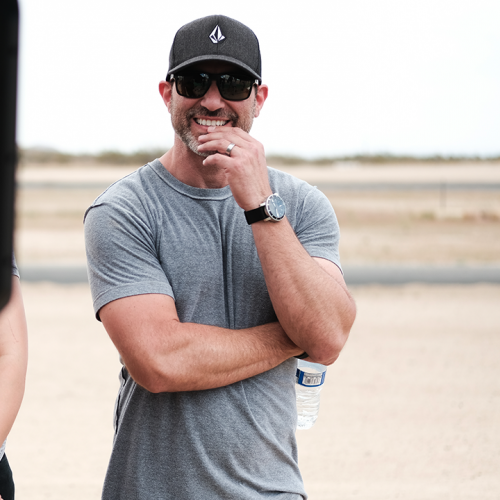 Art director, producer, stand-up comedian, TV show host. If those job descriptions don't conform to your image of a successful production executive, maybe that's because you've never met one quite like Marcus. With over 15 years of experience creating and producing award-winning commercials, videos and documentaries, Marcus brings a wide range of skills to his role as Executive Producer of Campsite Media House. Simply put: whatever needs to be done to meet and exceed the needs of Campsite's clients, Marcus is on it. From the first meeting until the final product is approved and out the door, Marcus pays full attention to every aspect of the job. He takes pride in his ability to work with clients in a wide range of industries and with budgets of all sizes. Marcus can handle whatever gets thrown at him which is not surprising for a guy who regularly stands up in front of unruly comedy club audiences! It's that quality which helps take the stress out of production for his team and his clients.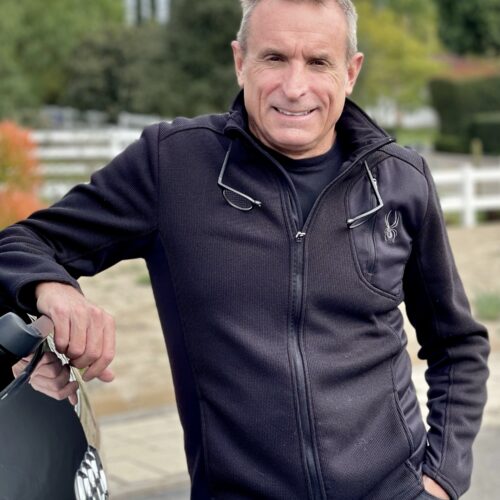 As Brand Partnerships and Content Monetization lead at Campsite Media House, Greg is responsible for leveraging brands' content archive and the brand's content voice across multiple distribution and monetization platforms. Greg lends his long-standing skill-set, relationships, and expertise to Campsite's strategy, production, and creative teams. Most recently, Greg was on the brand partnerships team and led the content studio division for Southern California-based ad shop - Schiefer|Chopshop (SCS). As a second-generation content distribution and business development executive, Greg has advised and/or led teams for NASCAR Media Group, Red Bull Media House, and Marriott Media Network; additionally, as CEO for skateboarding's global professional sanctioning body Street League Skateboarding (SLS), he led the league's live event network rights negotiations and non-live content partnerships. Throughout Greg's 30+ years in the business, he's been fortunate enough to have won two national sports Emmys while at NASCAR and Red Bull Media House.
Elias has 3 decades of advertising experience working in California and New York, with global and local brands, solving their marketing challenges. Elias heads up all media-mix strategy development, investment recommendation, contract negotiations, and media plan activation. He speaks linear and digital media and approaches channel planning with an agnostic mindset, grounded in fundamental media theory. While the industry has forced a siloed approach to media strategy planning, especially pitting digital against linear, Elias has long implemented the integration of all physical and digital channels, to offer a unified media plan that connects the customer across multiple channels. Elias loves shifting through data, identifying opportunities, and turning numbers into ideas and actions. Whether implementing a small social campaign to negotiating +$400 million media deals. Elias is the go-to guy for all your media needs.
Prior to teaming up with Campsite, he led the media planning and buying integration of Hyundai and Kia Motors North America at in-house Hyundai Motor Group, World Marketing Group, aka, INNOCEAN Worldwide.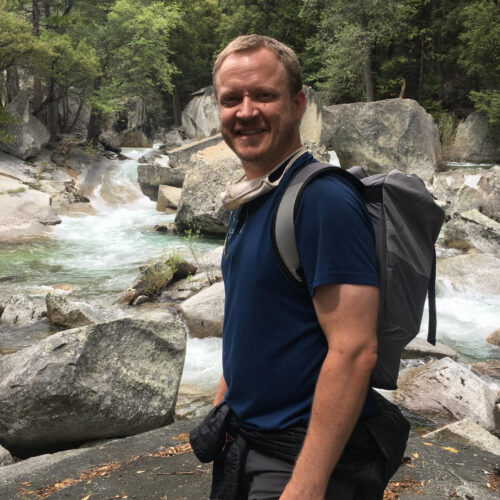 David launched his career by making a really good call - registering the "redbull" account on YouTube to his personal gmail address. Starting with an actual shoebox full of tapes from desk drawers around the office, he started programming digital video channels for Red Bull. Just a few years later he was managing the largest brand network on YouTube with billions of views, millions of subscribers and multiple Webby Awards. He pitched Red Bull's Original Channel concept with Google, securing funding for 30 hours of content and 15 original series, and oversaw the distribution partnership with YouTube to stream the Red Bull Stratos jump, winner of a National Sports Emmy for Sports Event Coverage, and still the #1 most-watched branded live stream in history. Building on Red Bull's success with its distribution partners, he led the digital programming and platform operation team in launching a direct-to-consumer platform with Red Bull TV, hiring a team of 30+ specialists to integrate a massive library of short form video, long format series, documentaries and live events.
Following his time with Red Bull Media House, David has worked with clients to build and enhance their content networks, designing content creation and curation strategies that maximize time with brand and earned value for a broad spectrum of campaign types.
In his spare time he enjoys cooking for his friends and family, making chairs out of trees and dog-sitting for just about everyone.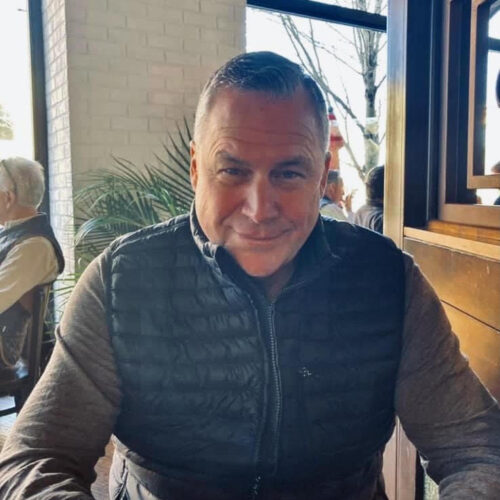 Over the past 20+ years, Mark has acquired extensive experience in securing multimillion-dollar business deals/sponsorships and driving organizational transformation in the professional sports sector. As Vice President at NBC Sports Mark led the Pro Motocross Championship to attain 5x gains in revenue, distribution, and a complete re-brand of the series during his 6 years at the helm. This experience – coupled with his strategic leadership and relationship management skills - has enabled Mark to thrive as a trusted advisor for leadership on channel development, brand positioning, distribution strategy, and digital media campaigns.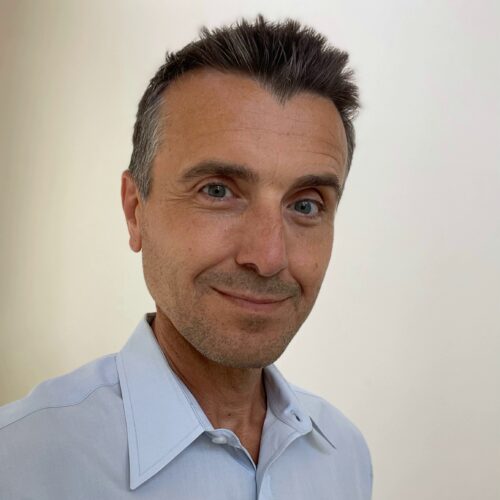 Ned Radovic is a multi-faceted media professional, who specializes in Content Strategy, Partnerships and Creative Development. Ned has been recognized for his work through numerous national awards such as the Emmy, Realscreen and Telly Awards, while developing and managing Global Partnerships resulting in revenue for his clients. Leading with his proactive nature, Ned thrives in uncovering opportunities and creating the path to accomplish goals. His drive and passion are also present in his personal life, where Ned competes regularly in running, as well as any sport his 5-year old son decides is important that day!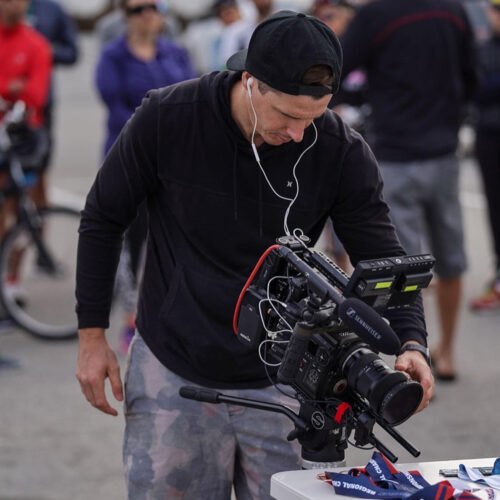 Originally from Australia, Mark is a camera operator & editor who loves a challenge. Over the past 15 years he has worked in a multitude of production roles on television shows, documentaries and commercials. From this experience plus his technical knowledge he has fine-tuned his skillset to create a unique style and creative approach to video production.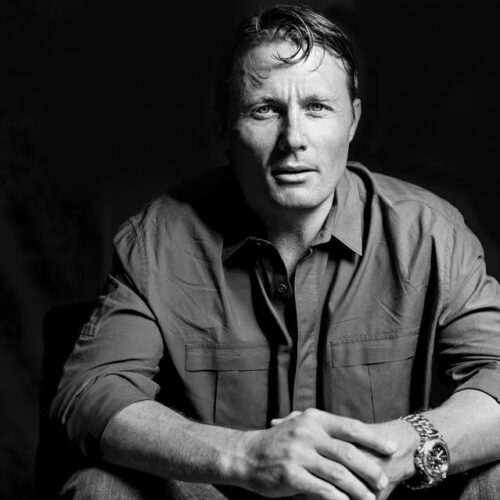 Scott has an outstanding record of creating innovative media groups and delivering award-winning, high-revenue content. As Senior Vice President of Content at Red Bull, Scott was responsible for the initial conception and development of the Red Bull Media House where he led an Emmy Award–winning team that produced "The Art of Flight," which is the highest-grossing action sports film ever made, and "Red Bull Stratos," the most-watched livestream in history, as well as the full spectrum of Red Bull Media House productions in sports, music and entertainment across all major U.S. platforms (HBO, ABC, NBC, FOX, ESPN, NBCSN, FSN, Nat Geo, Discovery, YouTube, etc). Prior to joining Red Bull Media House, Scott worked for world class sports and entertainment companies like Fox Sports, where he was in charge of "Weekly Update," helped launch "The Daily Habit," and produced "EXTV." He also produced a magazine-style sports and music program at Fusion TV, oversaw the U.S. web presence for Europe's Extreme Group, and built a turnkey media department for 4Leaf Entertainment.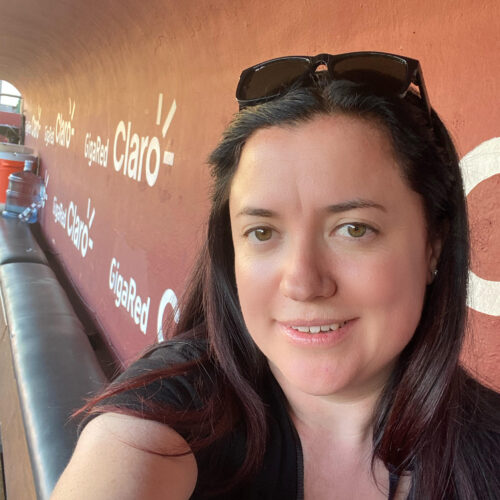 Melanie is an online and mobile marketing consultant with 15+ years' experience in growth/acquisition marketing for entertainment (film, TV and social networking), startups, ecommerce and paid subscription services.
Earlier on in her career Melanie worked at companies such as Yahoo!, Comcast (Xfinity TV), Hulu and Symantec. Career highlights include single-handedly managing over $20MM per year of search engine marketing ad spend for Yahoo! Sports and Entertainment properties. As the second marketing hire for Hulu, Melanie developed the first paid search, display advertising and affiliate channels, driving the first 2MM subscribers to Hulu Plus.
Melanie switched to consulting for small to medium-sized business and startups, focused on growth marketing for new products. Consulting clients have included larger brands such as LA Times, EA Mobile, Grindr, MotorTrend and a variety of startups from Boxador, Ripkord, The Crypto Company, Foodstirs, Little Labs, Cocodune to Opposing Views.
Melanie's consulting services include a range of activities from driving free traffic (SEO, partnerships, email etc..) to building ad campaigns on Facebook, Google and mobile networks from low thousands in spend to $1MM+ per month at positive ROI. Melanie sets up marketing programs for success by implementing analytics/tracking systems and conducing thorough competitive analysis prior to spending ad dollars.
Melanie is half-English and half-American, residing in the Los Angeles area with frequent travels to Europe and the UK. She is also an avid baseball fan (Cincinnati Reds) and Depeche Mode superfan. Following his time with Red Bull Media House, David has worked with clients to build and enhance their content networks, designing content creation and curation strategies that maximize time with brand and earned value for a broad spectrum of campaign types.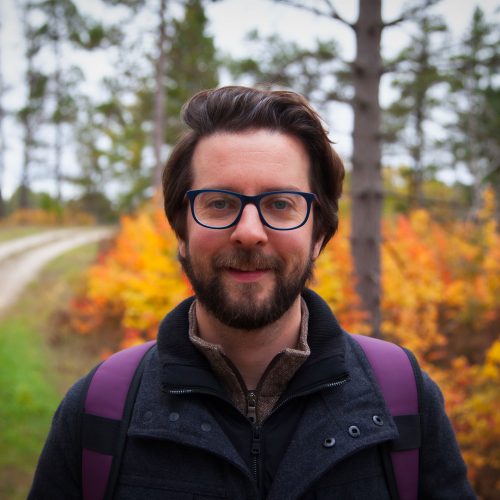 Bean counter. Miracle maker. Chief organizer of chaos. Bringer together of talented friends. Christian H. Clark is a producer you want on your team.
Starting in indie film, he learned long ago how to stretch a dollar to the max and to put the money on the screen. Since transitioning into commercials and branded content in 2013, he has worked for some of the biggest brands in the world thru agencies and production companies that run the gamut from big to small.
West Coast. East Coast. Texas. Italy. Babies. Pyro. VFX. Food jobs. Car jobs. International clients. Union negotiations. Celebrity talent. Influencers. It's pretty hard to take Christian out of his comfort zone but he always welcomes a challenge.
Highlights include a Silver Lion in Branded Content, film festivals such as Sundance and Tribeca, and a BA from Yale University.
An avid traveler, when not working, you may find him rock climbing, scuba diving, or soaking up culture in a foreign land.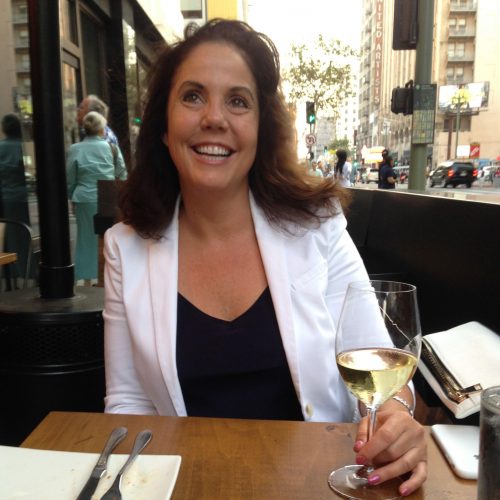 Christine started working with Campsite back in 2015 on our very first production and has been with us ever since! She has an amazing work ethic and is by far one of the easiest, smartest and sweetest producers CAMPSITE has ever had the pleasure of working with. As a seasoned line producer she's worked with a wide variety of agencies such as, Team Detroit, Innocean WorldWide, Merkely + Partners, Uproar!, GSW Worldwide and Carmichael Lynch producing work for brands like Mercedes, Subaru, Hyundai, NERF and Stand Up To Cancer. Her relaxed attitude and sharp mind serves her well in making things happen, quickly, efficiently, and under budget!
For new business inquiries please contact:
Greg Jacobs | gjacobs@campsitemh.com
Irvine
1582 Deere Avenue, Irvine CA 91604

CAMPSITE is a proud partner of West Entertainment, a full service lab, CSP and local creative agency, servicing the airline and cruise line markets.